Destination Detailed
Explore some of the "Best Selling Destinations"
BHUTAN
Bhutan Tour Packages
Bhutan, officially the Kingdom of Bhutan, is a landlocked country in South Asia. Located in the Eastern Himalayas, it is bordered by the Tibet Autonomous Region of China in the north, the Sikkim state of India and the Chumbi Valley of Tibet in the west, the Arunachal Pradesh state of India in the east, and the Indian states of Assam and West Bengal in the south. Bhutan is geopolitically in South Asia and is the region's second least populous nation after the Maldives. Thimphu is its capital and largest city, while Phuntsholing is its financial center.
The country's landscape ranges from lush subtropical plains in the south to the sub-alpine Himalayan mountains in the north, where there are peaks higher than 7,000 metres (23,000 ft). Gangkhar Puensum is Bhutan's highest peak and may also be the highest unclimbed mountain in the world. The wildlife of Bhutan is notable for its diversity.Bhutan is also notable for pioneering the concept of gross national happiness.
How to Reach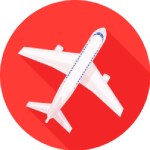 Paro International Airport is the one and only international airport to enter into Bhutan by air. Paro is surrounded by mountains and is situated at a height of 7300 ft above sea level. Other domestic airports include Gelephu Airport in south-central Bhutan, Yonphulla in eastern Bhutan and Bathpalanthag Airport in central Bhutan. However, Yonphulla and Bathpalathag airports have closed their operations.