Destination Detailed
Explore some of the "Best Selling Destinations"
NEW DELHI
Magnanimous Delhi
New Delhi is an urban district of Delhi which serves as the capital of India and seat of all three branches of the Government of India.
The foundation stone of the city was laid by Emperor George V during the Delhi Durbar of 1911. It was designed by British architects, Sir Edwin Lutyens and Sir Herbert Baker. The new capital was inaugurated on 13 February 1931, by Viceroy and Governor-General of India Lord Irwin.
Although colloquially Delhi and New Delhi are used interchangeably to refer to the National Capital Territory of Delhi (NCT), these are two distinct entities, with New Delhi forming a small part of Delhi. The National Capital Region is a much larger entity comprising the entire NCT along with adjoining districts in neighbouring states.
How to Reach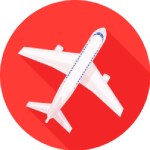 Delhi's airport is the Indira Gandhi International airport and is very well connected to cities across India and the world. There are regular flights to Delhi from Mumbai, Bangalore, Chennai, Hyderabad, Lucknow, Goa, Kolkata, Guwahati and international destinations as well. The airport is divided into two terminals, namely Terminal 1D and Terminal 3. Terminal 1 D is the domestic airport and is primarily used by low cost airlines such as Spice Jet, IndiGo and Go Air among others. Terminal 3 or T3 as it is commonly known, is the international terminal which is used by all international carriers operating to Delhi and full fare domestic airlines.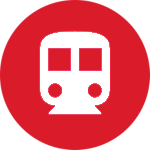 Delhi is the headquarters of the Northern Railways and there are five major railway stations in Delhi, namely the The New Delhi Railway Station, Old Delhi Railway Station, Nizamuddin Railway Station, Anand Vihar Railway Terminal and Sarai Rohilla. The New Delhi Railway Station is one through which most trains arrive and depart from Delhi and is located in Paharganj, near Connaught Place.