Destination Detailed
Explore some of the "Best Selling Destinations"
RAJASTHAN
The Incredible State of India
Rajasthan is a state in northern India. The state covers an area of 342,239 square kilometres (132,139 sq mi) or 10.4 percent of the total geographical area of India. It is the largest Indian state by area and the seventh largest by population. Rajasthan is located on the northwestern side of India, where it comprises most of the wide and inhospitable Thar Desert (also known as the "Great Indian Desert") and shares a border with the Pakistani provinces of Punjab to the northwest and Sindh to the west, along the Sutlej-Indus river valley. Elsewhere it is bordered by five other Indian states: Punjab to the north; Haryana and Uttar Pradesh to the northeast; Madhya Pradesh to the southeast; and Gujarat to the southwest.
Major features include the ruins of the Indus Valley Civilisation at Kalibanga and Balathal; the Dilwara Temples, a Jain pilgrimage site at Rajasthan's only hill station, Mount Abu, in the ancient Aravalli mountain range; and, in eastern Rajasthan, the Keoladeo National Park near Bharatpur, a World Heritage Site known for its bird life. Rajasthan is also home to three national tiger reserves, the Ranthambore National Park in Sawai Madhopur, Sariska Tiger Reserve in Alwar and Mukundra Hill Tiger Reserve in Kota.
How to Reach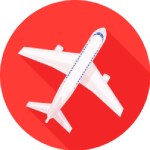 Rajasthan by Air (Flight) has good connectivity with many cities around the globe and has three major airports. For domestic / international flights, there is an airport in Jaipur. Another international airport closest to reach destinations in Rajasthan by air is at Delhi 260 kilometers away from Jaipur. Udaipur, Jaisalmer and Jodhpur have domestic airports connected from major cities in India.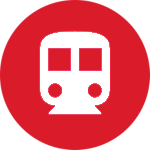 The state as a whole has 4600 Km of railway track, which means that it is evenly spread throughout the region. This wide railway network enables the state to get easily connected with the rest of the country. However, there are direct links from major cities like Delhi, Mumbai, Chennai, Kolkata, Hyderabad and Bangalore.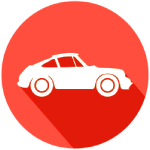 The state has well connected state and national highways. There are twenty National Highways that snake around the state covering an area of 6373 Km. The most famous National Highway is NH8, which passes through Delhi, Jaipur, Udaipur, Ahmedabad, Vadodra, Mumbai and many others. Others nineteen National Highways are NH 11, NH 3, NH 11B, NH 11A, NH 14, NH 12, NH 65, NH 15, NH 79, NH 76, NH 89, NH 79A, NH 112, NH 90, NH 113, NH 116, and NH 114.